Serendipity is Beyond Strategy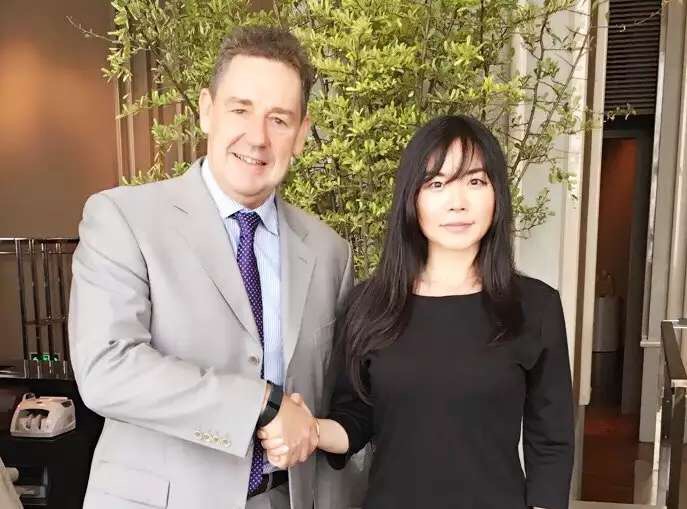 Interestingly, our real clients never ask us why other clients would like to engage us to conduct their surveys rather than the well-known consulting firms. However, potential clients often asked us about this question. What would we know? We still remember when we first met the General Manager of Netafim China (our Israeli client) in July 2016. He wondered how KateChanResearch would make any difference in their performance when the most famous consulting firm in the world couldn't help them. To answer this, Kate cited what Netafim's Head of Asia Pacific had addressed earlier:



"I believe that women are more detailed, diligent and patient when dealing with complicated data and information, and you all are perfectionists, so I trust that you can help us do better."
In the end, the result was well received and now we will give you an update what our client is doing today.
Six months later, Netafim China is doubling and expanding their business, activating their full capacity, thanks to many reasons, especially to a brand-new partner and to government policy changes. Internally we all like to think that we brought "good luck" or confidence to our client, allowing us to strengthen our working relationships.
This also leads us to think: it seems that no matter what strategies and tactics that are set forth, still the serendipity (e.g. the right partner) and right timing (e.g. the government reforms) made more significant changes and differences than any premeditation.
Now, the new question is: how do you anticipate the serendipity and timing (or the rule of the game, or the trend) through market studies?
Enclosed below is the endorsement from Mr. Stephan Titze, Head of Asia Pacific of Netafim:
"Kate and her team have carried out three important market studies for Netafim in China. We are always impressed with the diligence and quality of the studies which help us to shape some of our business strategies and plans for our China business.



Kate's team are diligent, professional and resourceful to use a variety of data sources from internet research to personal interview to provide as clear a picture as possible to allow us to make better informed business decisions.



Kate, is fully committed to ensure the quality and thoroughness of the study results personally, despite her busy schedule. We are very likely to continue to work with Kate and her team to do further studies and projects to help us find and develop new opportunities in the vast China market.



By working together in a flexible manner with joint interactions we have been able to improve the study results as we find out more during projects. This flexibility is highly valued as we explore new markets."
Thank you so much for your constant support! We hope that you found this letter enlightening. In case you would like to work with us, please feel free to let us know. We would be delighted to hear from you.
Thank you and best regards,
Kate CHAN and the Team.
Specializing in Strategy-oriented Research, Data Mining and Data Interpretation.
Copyright © KateChanResearch (www.KateChanResearch.com)