Greetings,
We hope that this Food for Thought finds you well and that you are experiencing continuing success.
30% vs 70% Pie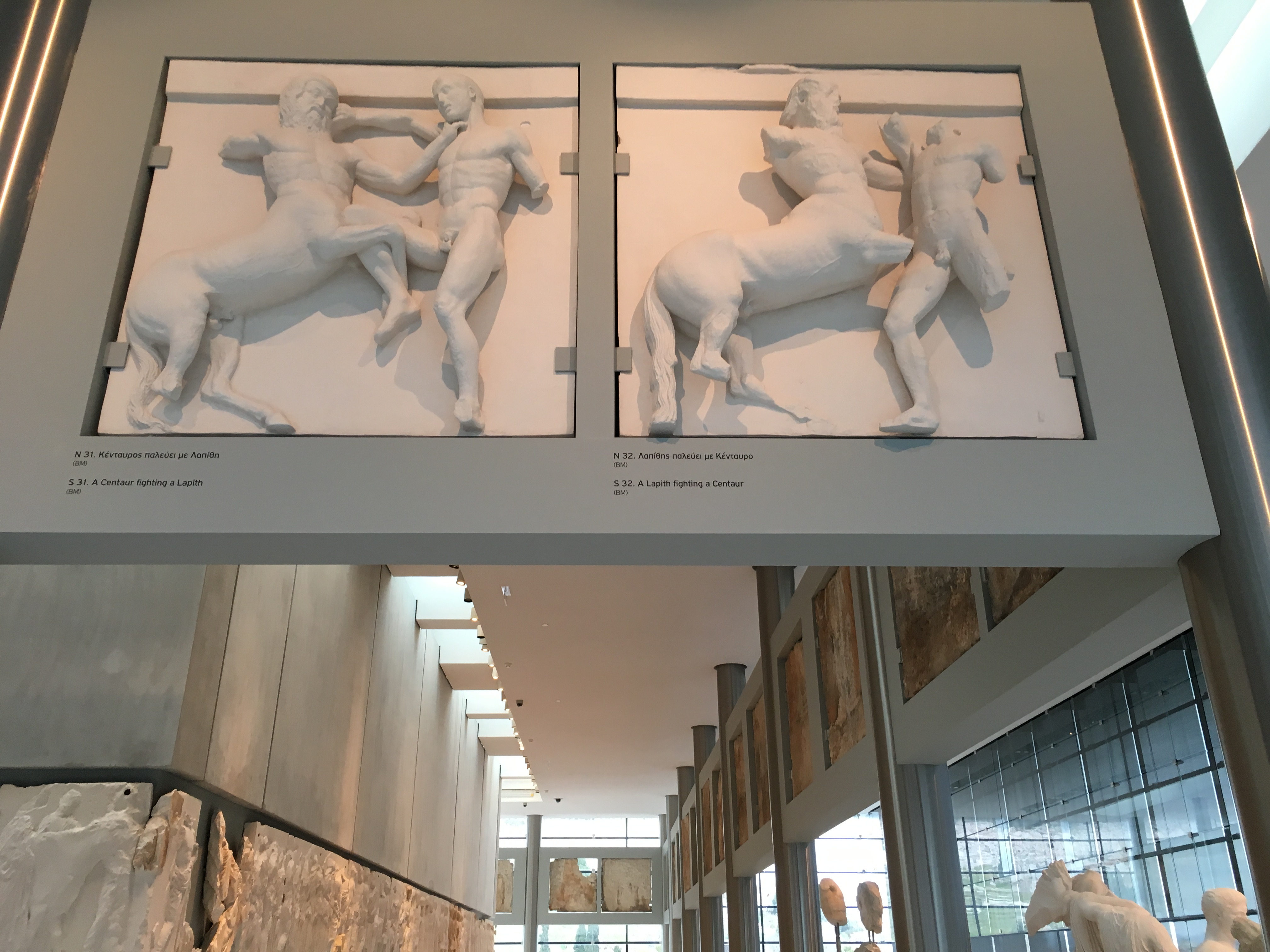 (Photo: Acropolis Museum in Athens, Greece.)
Staring at sculptures at Acropolis Museum in Athens, Greece, earlier this year, we perceived a message delivered from the action depicted in these sculptures, as if fight or competition was advocated in the ancient Greece, wondering if it's because of this the Acropolis had a challenging destiny, being destroyed by the Persian Army between 4th and 5th century BC, then by the Christians between 10th and 12th century AD, subsequently, by the Muslim in the 14th century AD, and finally by the French Army between the 16th and 17th century. This sad residue reminded us of a wise saying "if you rejoice in victory, then you delight in killing; if you delight in killing, you cannot fulfill yourself." This was especially true when our latest research findings showed up.

We were engaged by Netafim, a foremost innovative company in the world - mentioned in the bestselling book "Startup Nation", to carry out a Strategic Research on irrigation project data. This research required our strength on data processing, data mining and especially on data interpretation in order to explore valuable information from inevitable hard-to-find data to reveal inspirational and enlightening insights. After three months of diligent research (including screening, collating and processing approximately 300 lines of data), the result showed that 30% of the market revenue was collected by competitors in the same industry, while the remaining 70% was collected by companies in totally different businesses.
(Photo: Teams of Netafim and KateChanResearch in Beijing on Oct 19th 2016.)
Isn't that fascinating? We often overlooked and thought that the market should've been filled with competitors making the same or similar products of ours, but as it turned out, we were fighting for a smaller pie, while the bigger one was taken by other hands. How come we never noticed that in the previous 10 years? Yes, when the data is getting marginalized as time goes by, especially covered by ineffective data and/or hidden data, it's uneasy to identify who are actually the real market winners, until accurate data mining and data interpretation show us the light.
Finally, this result changed our client's strategy in an effective way, changing focus from competition to cooperation; indeed, why should we fight with competitors for the 30% pie, when there are potential partners who know how to win the 70% pie?
Thank you so much for your constant support! We hope that you found this Food for Thought helpful. In case you would like to work with us, please feel free to let us know. We are delighted to hear from you.
Thank you and best regards,
KateChanResearch
Specializing in Strategy-oriented Research, Data Mining and Data Interpretation.